International Journal of Nano Science and Technology
Frequency: 12 Issues / Year

ISSN: 2328-5443 (Online)
The International Journal of Nano Science and Technology is a peer-reviewed, online and open journal. It is an international journal of nano science and technology that serves as a forum for scholarly, researcher, and academic research in the field.
The International Journal of Nano Science and Technology covers all the fields of Nano Science and Technology related to it. There is no limit and it covers full-length research articles, short communications, review papers, and case studies, etc. International Journal of Nano Science and Technology (IJNST) are covering all the fields of nanoscience and nanotechnology related topics / subjects such as Nano Education, Nanoscience, Nanotechnology, Computational and Theoretical Nanoscience, Biomedical Nanotechnology, Nanoelectronics and Optoelectronics, Bionanoscience, Nanobiotechnology, NanoBiomaterials, Synthesis of Nanostructured and Nanoscale Materials, Nanofabrication and Processing of Nanoscale Materials and Device , Atomic and Nanoscale Characterization of Functional Materials and Bio-assemblies, Nanoprobes, Properties of Nanoscale Materials, Nanocatalysis, Nanocomposites, Nanoparticles, Nanocrystalline Materials, and Nanoclusters, Superlattices, Quantum Dots, Quantum Wires, Quantum Wells, Nanoscale Thin Films Fullerenes, Nanotubes, Nanorods, Molecular Wires, Molecular Nanotechnology, Supramolecules, Dendrimers, Self-Assemblies, Low-dimension Structures, Nanophysics, Nanoelectronics, Nano-Optics, Nanomagnetism and Nanodevices, Atomic Manipulation, Computational Nanotechnology, Molecular Nanoscience, Nanochips, Nanosensors and Nano-integration, Nanofluidics, Nanomachining, Structure Analysis at Atomic, Molecular, and Nanometer range, Nanorobotics, Nanotribology, and Novel, Applications of Nanostructured Materials, Nanobiotechnology, Biochemical Assemblies, BioMEMS, Biomimetic Materials, Nanoscale Genomics, DNA Sequencing, Nanomedicines, Drug Delivery, Biomedical Nanotechnolog biotechnology, medicine, biosciences, and all other related fields of life sciences. The coverage includes applications of nanotechnology in all fields of life sciences, all kinds of nanoscale biomaterials, biomimetics of biological materials and machines, nanoprobes, biocompatible surfaces, functional bioengineered materials, polypeptides, bioceramics, biopolymers, organic-inorganic hybrid biomaterials, nanocomposites, biological macromolecules, proteins, enzymes, kinases, phosphatases, DNA-based nanostructures, molecular assemblies, biomolecules, cells, and glycans, biochips, microarrays, biocompatibility aspects of materials, interactions between biomaterials, protein-surface, cells and more.
The International Journal of Nano Science and Technology invites you to submit your paper, and the paper will be published without delay. The International Journal of Nano Science and Technology journal content will be reviewed by the most prominent experts in the respective field. All published journal readers can read for free.
Call for papers
Submit your manuscript in .doc or .docx format e-mail: editor@ijnst.com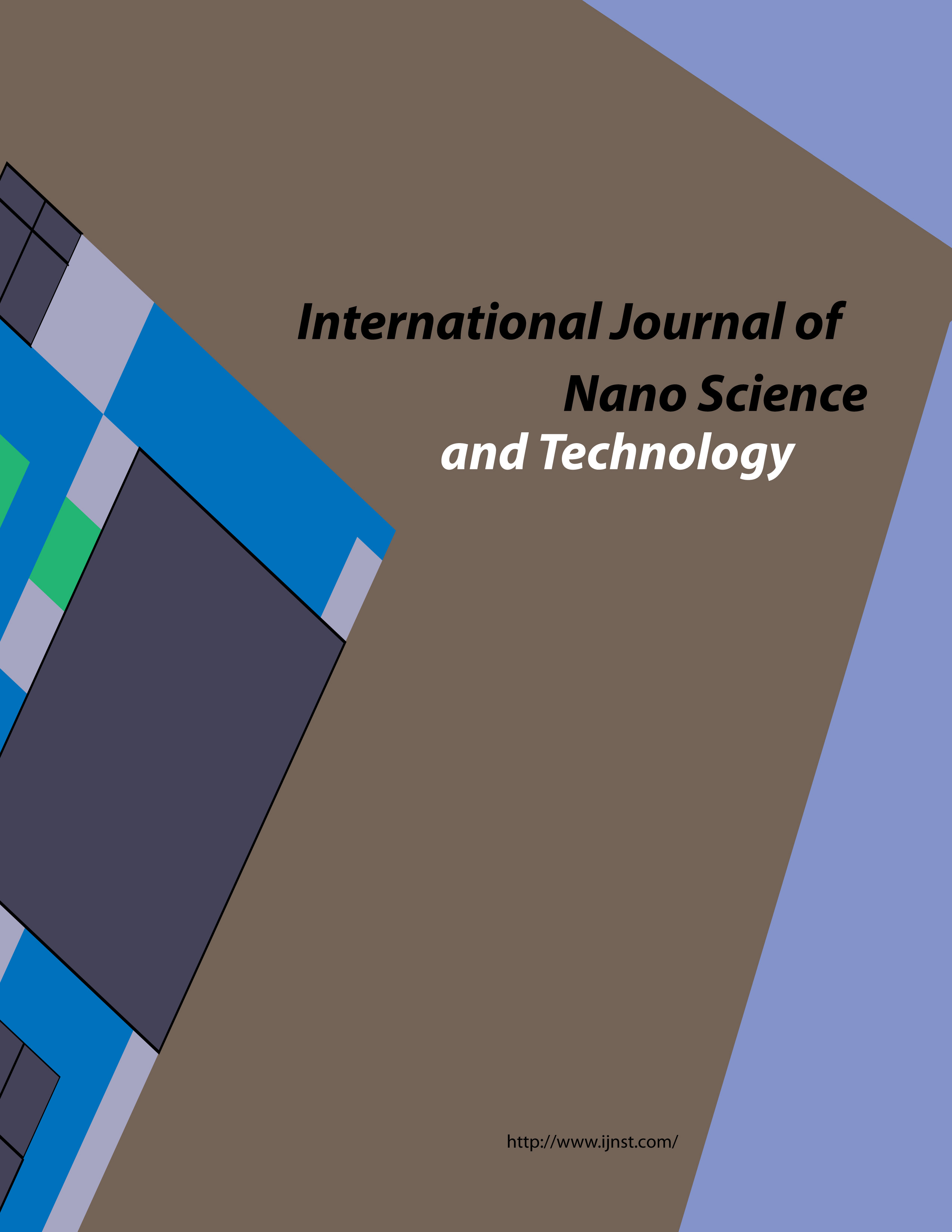 This work is licensed under a Creative Commons Attribution-NonCommercial 4.0 International License.
Follow Us on Social Media
RG